As Mark Mallet writes below, lots of people have come to him with great sadness over their chidden. They were raised in the church, but as adults they have left the church. Is this your story? Have you witnessed family members who are "former Catholics" who have left the church? Or who have abandoned faith completely?
The reflection below by Mark Mallett offers great insight and hope. I post it in its entirety for you, the reader to read and reflect.
Blessings,
Fr. Bill


THE NOW WORD ON MASS READINGS
for January 5th-10th, 2015
of the Epiphany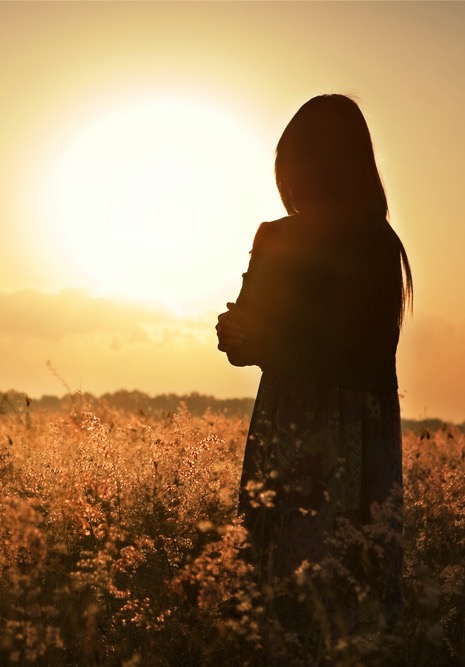 I
have had countless parents come up to me in person or write me saying, "I don't understand. We took our children to Mass every Sunday. My kids would pray the Rosary with us. They would go to spiritual functions… but now, they've all left the Church."
The question is why? As a parent of eight children myself, the tears of these parents has sometimes haunted me. Then why not my kids? In truth, every one of us has free will. There is no forumla, per se, that if you do this, or say that prayer, that the outcome is sainthood. No, sometimes the outcome is atheism, as I've seen in my own extended family.
But this week's powerful readings from the First book of John unveil the antidote to apostasy that truly is the answer to how to keep oneself and one's loved ones from falling away.
St. John explains that the very hope of our salvation is that God loved us first.
In this is love: not that we have loved God, but that he loved us and sent his son as expiation for our sins. (Tuesday's first reading)
Now, this is an objective truth. And here's where the problem for many families begins: it remains an objective truth. We go to Catholic school, Sunday Mass, Catechesis, etc. and we hear this truth, expressed in a multitude of ways through the life and spirituality of the Church, as objective truth. That is, many Catholics are raised their entire lives without being invited, encouraged, and taught that they must make this love of God a subjective truth. They must enter into a relationship, a personal relationship with God of their own free will in order for the power of these objective truths to personally "set them free."
Sometimes even Catholics have lost or never had the chance to experience Christ personally: not Christ as a mere 'paradigm' or 'value', but as the living Lord, 'the way, and the truth, and the life'. —POPE JOHN PAUL II, L'Osservatore Romano (English Edition of the Vatican Newspaper), March 24, 1993, p.3.
This is the beauty, wonder, and essential difference that sets Christianity apart from every other religion. We are invited by God Himself to a transforming and tender relationship with Him. Hence, St. John makes the crucial point that his victory over the world comes from having made the objective truth a subjective one.
We have come to know and to believe in the love God has for us. (Wednesday's first reading)
What I am saying is that, as parents, we must do everything we can to bring our children to a personal relationship with Jesus, who is the way to the Father through the power of the Holy Spirit. We have to invite them over and over again to make their faith their own. We have to teach them that a relationship with Jesus is not just believing He exists (because even the devil believes this); rather, they need to cultivate this relationship through prayer and reading Scripture, which is God's love letter to us.
…prayer is the living relationship of the children of God with their Father who is good beyond measure, with his Son Jesus Christ and with the Holy Spirit. The grace of the Kingdom is "the union of the entire holy and royal Trinity . . . with the whole human spirit."

—Catechism of the Catholic Church, n. 2565
My heart explodes when I read these words. God wants to unite Himself to
me.
This is wondrous. Yes, as the Catechism teaches,
"prayer is the encounter of God's thirst with ours. God thirsts that we may thirst for him."
[1]
As parents, we have to teach our children how to pray, how to approach God, how to quench their thirst for meaning at the Living Well of Christ—not only with rote prayers and formulas, which have their place—but
with the heart
. Jesus calls us "friends." We have to help our children discover that Jesus is not just this "friend in the sky", but one who is near, waiting, loving, caring, and healing us
as we invite Him
into our lives, and, as we in turn begin to love Him and others as He has loved us.
…if we love one another, God remains in us, and his love is brought to perfection in us. (Wednesday's first reading)
We also have to remember as parents that we are not our children's Savior. We have to ultimately entrust them to God's care and let them go, rather than control them.
And we have to also remember that we belong to a body, and that there are many gifts and different functions in the body of Christ. In my own life, and that in my children's, I can see the fruit of having encountered other like-minded Christians, others who are on fire for God, others who have the anointing to preach, to lead, to stir our hearts. Parents often make the mistake of thinking that it is enough to send their children to a Catholic school or the parish youth group. But in truth, Catholic schools can sometimes be more pagan than public ones, and youth groups nothing more than peanuts, popcorn, and ski trips. No, you must find out where streams of living water are flowing, where there is that divine "medicine" we read about in today's Gospel. Find out where kids are being changed and transformed, where there is an authentic exchange of love, ministry, and grace.
Last, is it not apparent then, that in order to teach our children how to enter a personal relationship with Jesus, we must have one ourselves? For if we do not, then our words are not only sterile, but even somewhat scandalous, for they see us say one thing, and do another. One of the best ways a father can teach his children to pray is for them to walk into his bedroom or office and see him on his knees in converse with God. That is teaching your sons! That is instructing your daughters!
Let us call upon Mary and Joseph to help us, not only to bring our children into a personal relationship with Jesus, but to help us to fall in love with God so that everything we say and do is a manifestation of His omnipotent love and presence.
It is necessary to enter into real friendship with Jesus in a personal relationship with him and not to know who Jesus is only from others or from books, but to live an ever deeper personal relationship with Jesus, where we can begin to understand what he is asking of us… Knowing God is not enough. For a true encounter with him one must also love him. Knowledge must become love. —POPE BENEDICT XVI, Meeting with the youth of Rome, April 6th, 2006; vatican.va

…the victory that conquers the world is our faith. (Thursday's first reading)